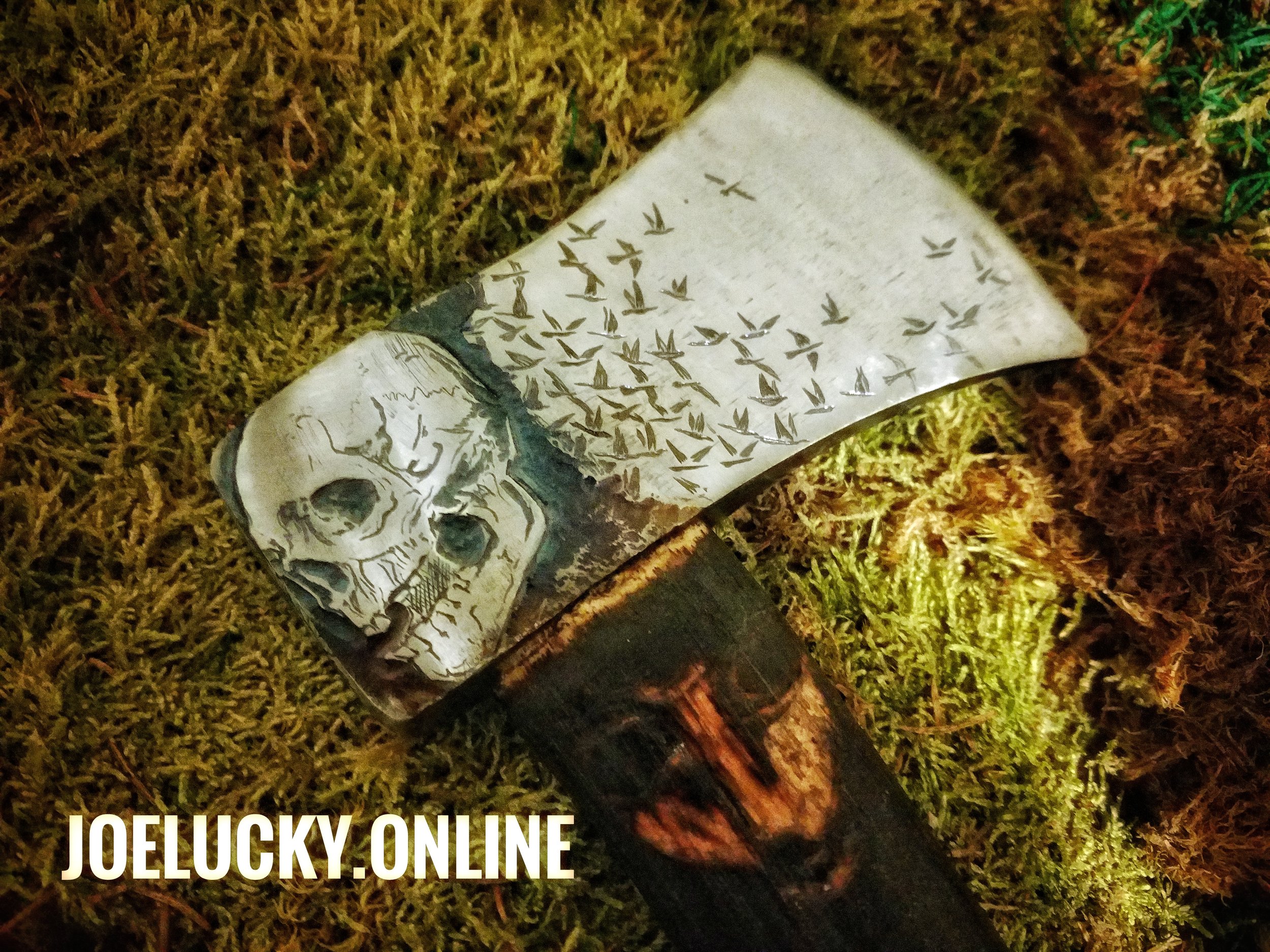 Grim Flock
YOU MUST BE 18 YEARS OR OLDER TO PURCHASE THIS PRODUCT
Like hell you say. Always pushing the limits, flying a freight train filled with demons in a screaming hurricane. You love deep but you've been knockin on deaths doors askin to get your's back. This Axe was inspired by love.

Axe head weight: 1.25lbs
Axe Length 13"-15.5"

The name on the handle is customizable and you can also add initials to the butt/poll of the axe.