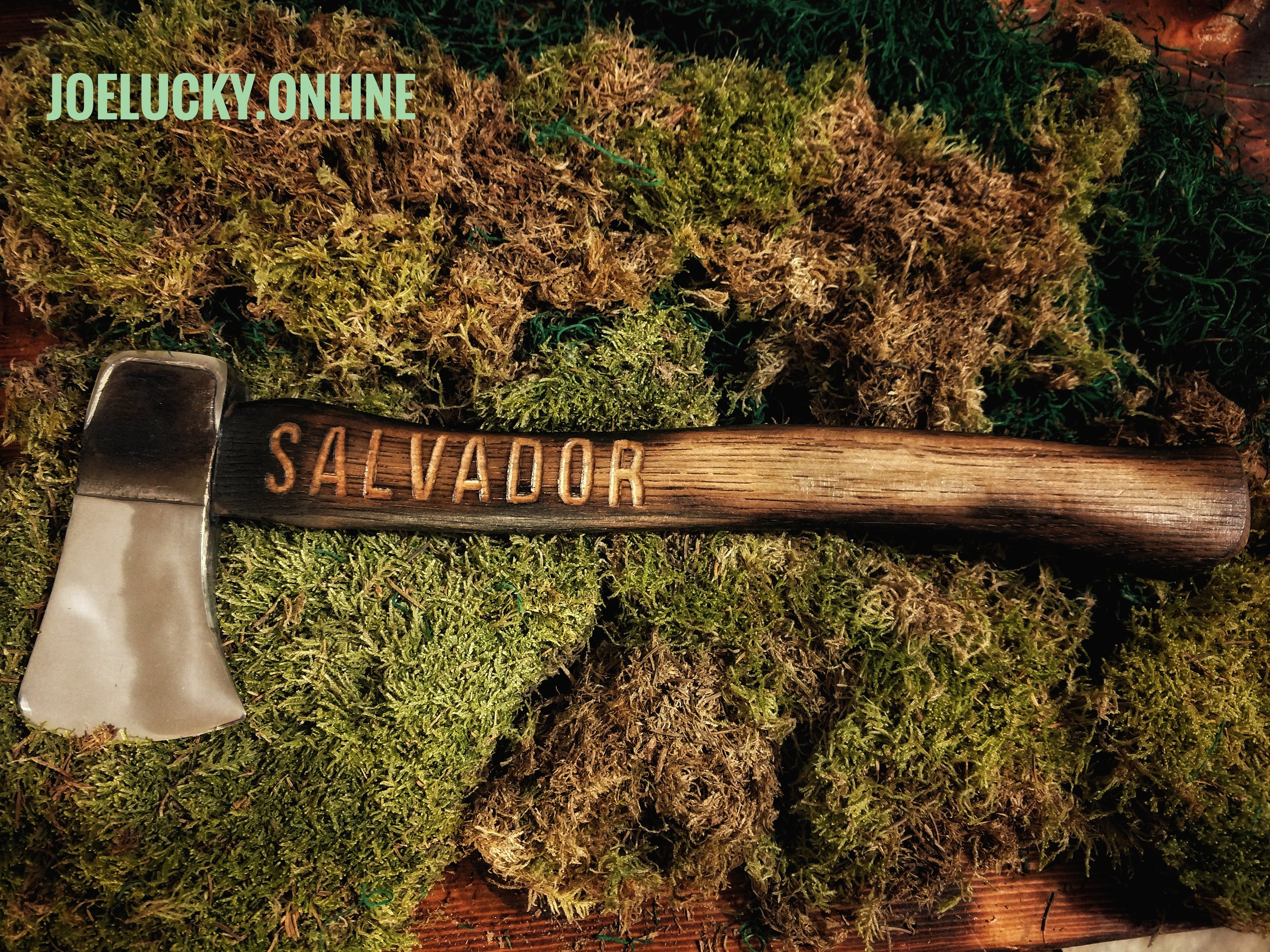 Groomsmen Axe
YOU MUST BE 18 YEARS OR OLDER TO PURCHASE THIS PRODUCT
The Groomsmen Axe is the gift you give to your brothers. The ones that carry you, and as a team build each other up. They are the rowdy ones everywhere they go. Leaving a mark like no others do. If this is all true then get them a gift they will talk about for years.

You'll never have to tell your wedding story...they will for you.

Groomsman axe is a simple piece of usable art.
Initials on the Butt/Poll of the Axe Head
First and Last name or just one name.
Torched and clear coated handle
Each Axe Engraved is unique on it's own.
No two axes will ever be the same even if they have the same design.

Being that they are Custom!
Each axe is made on demand and lead time is 3-4 weeks plus shipping time.

But if you are really EAGER to get your new beautiful AXE you can check in and see if we can get yours to the front. There is a fee for this service.